Knowledge Base
KAUNCH BEEJA (KAPIKACCHU)
by Dr Vaid Ji on Nov 13, 2023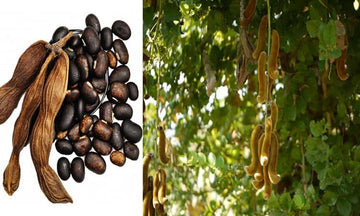 DESCRIPTION :
Kaunch beej, also known as Kapikacchu and botanical name -
MUCUNA PRURIENS
, is a tropical legume native to Africa and Asia. The seeds of the plant, referred to as Kaunch beej, have been used in traditional medicine for various purposes. They are rich in L-DOPA, a precursor to dopamine, and has potential benefits for neurological health and fertility.
MEDICINAL PROPERTIES OF KAUNCH BEEJ :
RASA : madhura, tikta
GUNA : guru, snigdha
VIRYA : ushna
VIPAKA : madhura
EFFECT ON TRIDOSHA : balance all three doshas.
PROPERTIES OF KAUNCH BEEJ :
L-DOPA Content: Kaunch beej is rich in L-DOPA (levodopa), a precursor to dopamine. This potentially support neurological health, as dopamine is a crucial neurotransmitter.
Neuroprotective Effects: The antioxidant properties of Kaunch beej  have neuroprotective effects, potentially supporting brain health.
Aphrodisiac: In traditional medicine, Kaunch beej is considered an aphrodisiac, which enhances libido and address issues related to reproductive health.
Adaptogenic Properties: It has adaptogenic properties, helping the body cope with stress and supporting overall well-being.
Antioxidant Activity: The seeds of Mucuna pruriens exhibit antioxidant activity, which can help neutralize free radicals in the body.
BENIFITS OF KAUNCH BEEJA :
The potential benefits of Kaunch Beej (Mucuna pruriens seeds) include:
Support for Neurological Health: Due to its high L-DOPA content, Kaunch beej support neurological health by contributing to the production of dopamine, a neurotransmitter important for various brain functions.
Libido Enhancement: Kaunch beej has been used as an aphrodisiac and help enhance libido and address issues related to sexual health.
Fertility Support: Kaunch beej have positive effects on male fertility by improving sperm quality and count.
Stress Adaptation: It has adaptogenic properties, helping the body adapt to stress and promoting overall well-being.
Mood Regulation: Dopamine plays a role in mood regulation, and the L-DOPA in Kaunch beej contribute to a potential mood-enhancing effect.
Strengthens the urogenital system due to its potent nervine effect.
It is useful in bleeding diseases.
It is useful in healing infected wounds with pus formation.
It is useful in vata related neurological disorders.
BENIFITS OF KAUNCH BEEJA CAPSULES :

USES:
In Parkinson's disease.
In snakebite.
Anti microbial properties.
In diabetes type II
In skin disorders.
In worm infestation
Bone and joint condition
Muscle pain
Stimulate surface blood flow in condition that involves paralysis and other conditions.
Aphrodisiac
Androgenic
Neuro restorative
Spermatogenic
Erectogenic.
DOSAGE – 1-2 Capsules twice  daily,  with plain water, after meals.